Friday, October 4, 2013 - 8:00pm
Ages:
0-3, 3-5, 6 and up, All Ages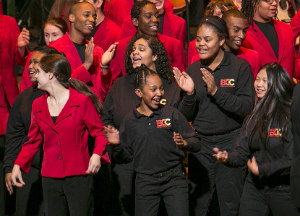 Join us for an outdoor performance collaboration by 500 members of Boston Children's Chorus supported by Urbanity Dance and Gund Kwok Asian Women's Lion and Dragon Dance Group. This half-hour celebration will culminate with Boston Children's Museum's Friday night family learning and singing the song commissioned for our 100th anniversary, "I Am a River of Hope" by composer Jim Papoulis. Don't miss this once in a lifetime experience!