Saturday, April 20, 2019 - 1:00pm
presentations at 1 & 2 pm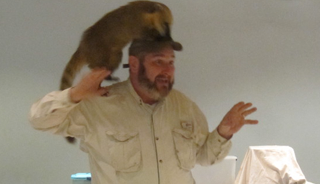 Do you love animals? Join us the third Saturday of every month for Critter Day, fun live animal programming. Learning about animals helps children understand their connection to all living things.
We never know what to expect when Rick and the Creature Teachers come to town! Join us to learn about exotic animals, like toucans and coatimundis, and more familiar creatures like groundhogs and flying squirrels.

This program will be ASL interpreted.