Friday, October 16, 2015 -

4:00pm

to

8:00pm
Ages:
0-3, 3-5, 6 and up, All Ages
Boston Children's Museum is celebrating fall with the Trustees! Join us on the boardwalk for our October Fall Festival. There will be all sorts of fun fall inspired things to do! Try out the bicycle-powered cider press, do some pumpkin carving and painting and enjoy live music!
Activities:
Pumpkin painting: Come paint a pumpkin that you can add to our Pumpkin Walk along Fort Point Channel or take home.
Leaf Rubbings: Make a colorful crayon rubbings of different kinds of fall leaves.
Parachute leaf play
Explore the pumpkin, what's inside?: Easy and messy fun sensory play with pumpkin insides!
Waltham Community Farm will be here with a veggie stand, pumpkin bowling and guess that veggie activity.
Music by Matt Heaton, 5:30-6pm and 6:15 -6:45pm: Matt Heaton performs with well-known Irish music duo Matt & Shannon Heaton. He also happens to be a skilled entertainer for kids, with a repertoire of kid-friendly Folk & Surf-inspired originals and reworked kid classics.
Caricature Drawings by Rich Parsons, 5-7pm.
Pumpkin walk and pumpkin lighting ceremony along the channel
Pumpkin Carving: Carve a pumpkin like a cookie! Use fun cookie-cutter shapes and a rubber mallet to cut-out different patterns and designs on your pumpkin.
Cider Bike: Take a ride on the Trustees bicycle-powered cider press! Enjoy fresh-squeezed apple cider made with the power of your own two feet.
Composting Station: Ever wonder what to do with your jack-o-lantern after Halloween? We'll show you the power of composting old fruits and veggies, and putting nutrients back in your garden!
Beanbag Toss: Take a turn at this classic yard game. Play tournament-style with teams, or just toss the bags around for fun!
About the Trustees: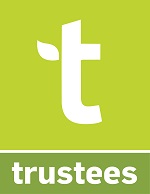 The Trustees "hold in trust" and care for properties, or "reservations," of irreplaceable scenic, historic, and natural significance for the general public to enjoy. Founded by open space visionary Charles Eliot in 1891, The Trustees is the world's oldest land trust and one of Massachusetts' largest conservation and preservation nonprofits. Supported by more than 100,000 members and donors and thousands of volunteers, The Trustees own and manage 113 spectacular reservations – from working farms and historic homesteads and landscaped gardens, to community parks, barrier beaches, mountain vistas and woodland trials -- located on more than 26,000 acres throughout the Commonwealth. The largest private farm-land owner in the Commonwealth, The Trustees is committed to building a more sustainable food system through community supported agriculture (CSA) programs, farm stands, livestock operations, pantry donations, "food by prescription" programs, farmer apprenticeship programs, day camps, cooking classes, and community gardens. The organization offers more than 1,000 public programs, workshops, and events annually across the state.

For more information, visit: www.thetrustees.org.