Sunday, May 19, 2019 - 11:00am
Workshops at 11 am, 1 pm, and 2:15 pm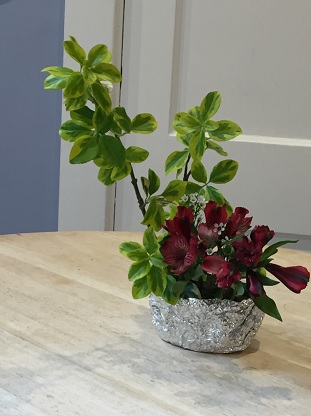 Ikebana is the Japanese traditional art of flower arrangement. The word is composed of two parts: ike (arrange; enhance) and hana (flower; plant). Ikebana seeks to highlight the essence of plant materials, and thus portray the natural world. The word Ikebana also carries another important philosophical meaning. The word Ikebana is short for "花を生かすHana wo ikasu", which means "giving life for flowers".
During this workshop, you can make your own mini "moribana" flower arrangement with fresh flowers with the teaching artists from the Ikenobo Ikebana Society of Boston who will guide you through the process.
Learn about this special form of art and build awareness and appreciation of the nature around us!
https://www.ikenobobostonchapter.org/
Recommended for the age 6 and above. Space is limited on a first come, first served basis.


This program is part of the year-long celebration of the 60th Anniversary of Kyoto/Boston Sister Cities Friendship.