Friday, November 14, 2014 - 6:00pm
Programs begin at 6:00 pm & 6:30 pm
Ages:
0-3, 3-5, 6 and up, All Ages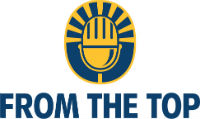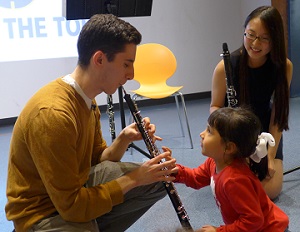 Join us as we continue our monthly concert series of musicians from the radio show From the Top. Talented and passionate young musicians lead demonstrations that engage and inspire young children, and share their love for their art, their instruments, and the joy of making music.


Based in Boston, From the Top is America's premier national platform celebrating the stories, talents, and character of classically-trained young musicians. Live events and innovative media, scholarship, and leadership programs empower these extraordinary young people to engage and inspire music lovers of all ages. It is an essential part of From the Top's mission to take musicians out of the concert hall and into the community. From the Top's outreach efforts in Boston, are housed under the umbrella of the Center for the Development of Arts Leaders (CDAL Boston), the first center of its kind focused on developing and training young musicians to be arts leaders.