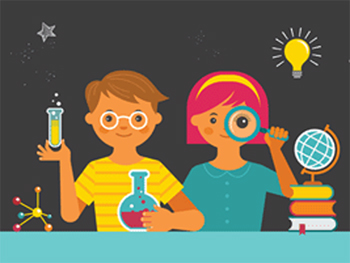 Boston Children's Museum is now offering Einstein's Workshop's popular hands-on STEAM (Science, Technology, Engineering, Art/Design, Math) classes and workshops to Museum members and visitors. Students in grades K-5 can choose from a variety of weekly classes, and one-day seminars, or try out something new with a short one-hour workshop. Einstein's Workshop classes and workshops combine exposure to the process of creative problem solving, with instructor-led use of software and other tools, such as 3D printers, and offers children learning opportunities that they would normally not have access to in school or at home.
Special Snowmazing! Holiday/Vacation Price!
$15 per One-hour workshop. Price effective December 4 - February 26
Workshops @ Boston Children's Museum!
One-Hour Sunday Workshops
Dec. 4, 2016 – Feb. 26, 2017 (no workshops Dec. 25, 2016 and Jan. 1, 2017)
Parent & Me – Scratch JR. Programming (Grades K-1)
Kids will learn about basic programming concepts, problem solving, and project design. Through this tablet-based introducation to ScratchJr.
9:30am - 10:30am
Parent & Me – Robotics with LEGO WeDo (Grades K-1)
Parents and kids can work together to learn about robotics with LEGO in this hands-on workshop.
10:45am - 11:45am
Virtual Space Mission with Kerbal EDU (Grades 3-5)
Students will use the education version of Kerbal Space Program (KSP) and will complete a basic space mission in this workshop. KSP realistically simulates the flight and behavior of a user's space ship and provides an exciting and intuitive environment for learning about space exploration, from rocket design to control to orbital mechanics.
12:30pm - 1:30pm
Scratch Programming (Grades 2-5)
In this workshop we'll introduce students to the basic concepts of computer programming by snapping software blocks together using Scratch. Scratch is free and web-based, so kids can take what they learn in the workshop and continue creating and exploring at home.
1:45pm - 2:45pm
3D Printing and Design with BlocksCAD (Grades 3-5)
Learn the basics of how 3D printing works, and how to design basic shapes in BlocksCAD 3D design software.
3:00 - 4:00pm
Register
Please note, students will be escorted to and from workshop by museum staff. Parents will drop off and pick up at the main lobby.