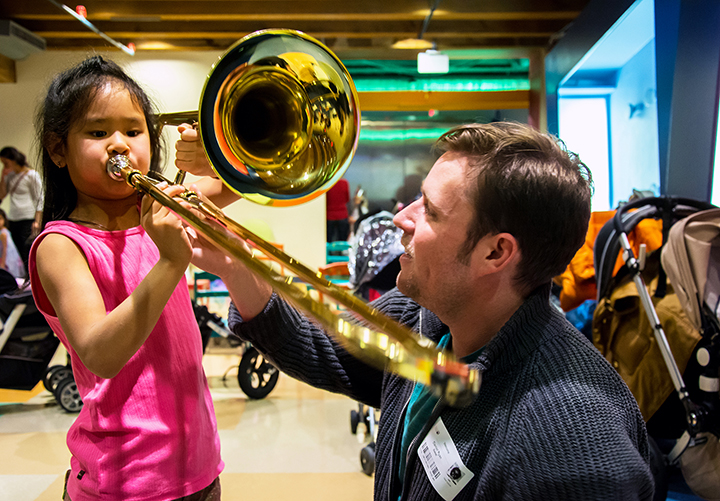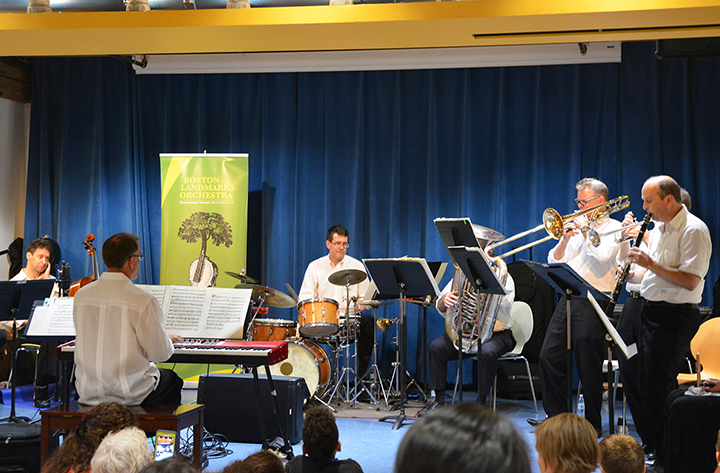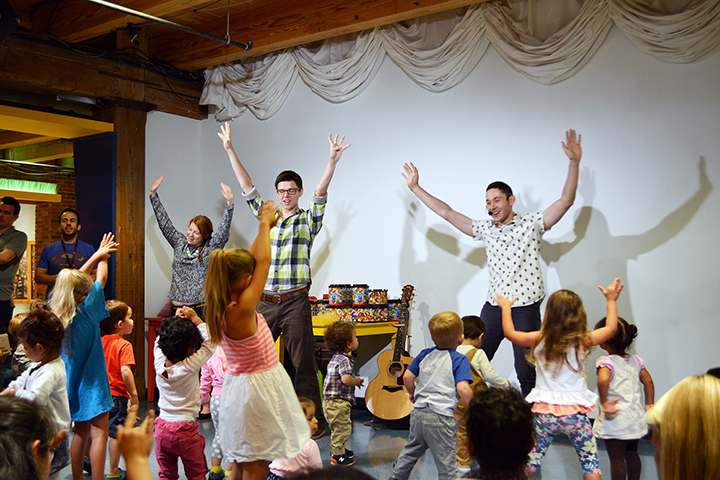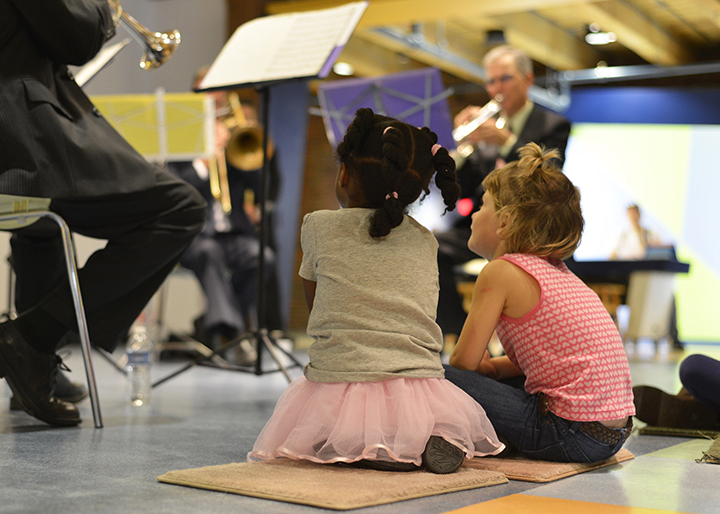 Music and Movement, Every Wednesday
Sing along to music that gets all ages moving! Infants, toddlers, and preschoolers enjoy live music and interact through sound, sight and touch. Grownups and children join in with drums, tambourines, and other noise-makers. Toddlers can meet other children and participate in group activities in this safe and fun environment. All classes are led by trained music educators from Little Groove.
October
Noodlehead Storytime, October 4
Join us for a special storytime of Noodlehead Nightmares with authors Martha Hamilton and Mitch Weiss. The Noodleheads series is created by beloved author-illustrator Tedd Arnold (the guy who does Fly Guy) and two renowned storytellers, Martha Hamilton and Mitch Weiss. These Noodlehead brothers, Mac and Mac (and their adventures), bring the classic folktale fool into the 21st century—and slapstick, puns, and wacky fun abound!
Songs in English and Spanish with Mariana Iranzi, October 14
¡A bailar! Come join our dance party with Mariana. Mariana will perform and sing her multicultural and bilingual songs (English & Spanish) bringing music, movement and fun to the whole family.
Mariana Iranzi is a professional musician and educator from Argentina. With more than twelve years of experience as a bassist, children's musician and educator, she has released two albums "Aventura Collage" (2008) and "Hola Hello" (2013). Mariana's music is bilingual (Spanish & English), multicultural, educational and fun for the whole family to enjoy.
Performance with Artbarn Community Theater, October 20
Join us for a live performance of an original musical with Artbarn Community Theater's Out of the Box Productions. Out of the Box Productions, Artbarn's only audition-based troupe, is a community service program that strives to bring socially relevant theatre into the Brookline Public Schools, and the surrounding community. Each year two casts of 4th – 6th grade actors travel an original piece to all eight Brookline elementary schools, reaching nearly every K – 6th grade student in Brookline.
Performance with Boston Symphony Orchestra, October 27
The BSO's Concerts for Very Young People provide educational, interactive performances by BSO Musicians at central community locations especially for young children ages 2-5 and their families, building initial and direct connection between BSO Musicians and these families, offering young children an opportunity to engage with musical experiences of the highest quality, and deepening the BSO's relationship with Boston Children's Museum and the Boston area community.
November
Diwali, November 2-3
Diwali is a Festival of Lights celebrated around the world! It comes from the word Deepavali meaning "row of lamps." This festive holiday is traditionally celebrated for five days, each day honoring a different belief or legend. Families and friends around the world celebrate with bright diyas, colorful rangoli, and tasty sweets. Join in the festivities as we explore the sights, sounds and spirit of this holiday.
Meet the Instruments with New England Philharmonic, November 10, 17, and 24
Stop by for New England Philharmonic's three - part series introducing visitors to the different parts of the orchestra – strings, brass, and woodwinds. Boston Children's Museum visitors will see and hear NEP's principle musicians demonstrate their instruments in fun, interactive performances!
December
Concert with Debbie and Friends presented by JCCGB, December 8
Join PJ Library for a sing-along with Debbie and Friends. Children's entertainer Debbie Cavalier of Debbie and Friends uses original songs to tell stories that children know and love.