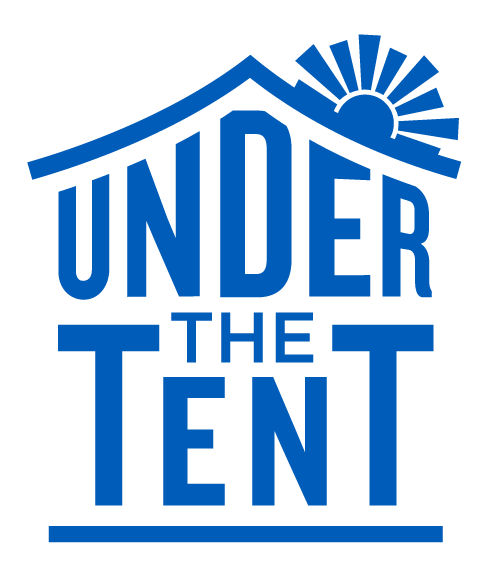 Every summer the Museum expands its programming to the outdoors and the Boston waterfront on Fort Point Channel. No matter when you visit there will be fun learning and play experiences that the whole family can enjoy, from Fishing 101 to water play, dancing, and science activities. Here is a list of some of the things that will be happening during July and August.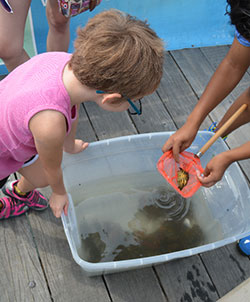 Fishing 101: Every day on the boardwalk.

Music and Movement: This weekly music class is great for families with infants, toddlers, and preschoolers. All classes are led by trained music educators from Little Groove. (Wednesday and Sunday at 10:30 & 11:15).

Urbanity Dance: Join us outside for dance classes with teachers from Urbanity Dance, Boston's leading contemporary dance studio. (Every Thursday at 11:00)

Drum Circle: Got rhythm? Join our drum circle! Don't got rhythm? Join our drum circle! Express yourself with different rhythms and percussive sounds in this bucket-drumming workshop. (Tuesday 10:30 – 12:30).

Messy Monday: Celebrate children's creativity and innovation with an open invitation to all ages to make a mess!

Water Wednesdays: Enjoy outdoor play! Use spray bottles to paint a masterpiece, participate in a variety of wet games, or splash on water drums! Warning – you will get wet! Activities vary weekly. (Wednesday, 2:00 - 3:00)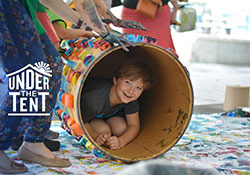 Games: Drop in everyday for sidewalk chalk drawings, hula-hooping, jump-roping, obstacle courses, and other outdoor games.

STEAM (Science, Technology, Engineering, Art/Design and Math)

Do you like to make things? Solve problems? Think creatively? Put all of these skills to use as you engage in STEAM activities under the tent. (Thursday, 11:30 – 1:30)

KidsJam: Join us the last Friday of every month for an evening KidsJam. This monthly dance party includes music with a live DJ, games, and dance classes led by instructors from Urbanity Dance.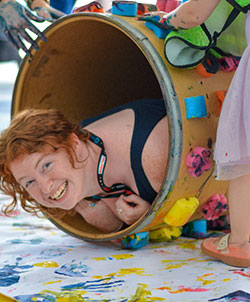 Special Events


Free Day – July 6, 10:00am – 5:00pm

The 10th annual Free Fun Friday program sponsored by the Highland Street Foundation takes place July 6, 2018. The Museum will open its doors at no cost to visitors from 10:00am to 5:00pm. In addition to all the exhibits inside the Museum, the boardwalk outside the Museum turns into a festive environment with activities and entertainment.

Boston Youth Dance Festival – July 22, 10:30am – 4:00pm

Enjoy dance performances and workshops of all different genres as Boston Children's Museum and Urbanity Dance partner with dance organizations from around Boston to celebrate Boston's diverse dance community. Youth dancers from across Greater Boston will perform and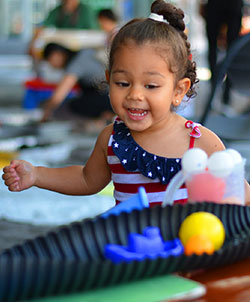 lead workshops in a variety of genres including modern, hip hop, Chinese folk dance, Afro-Latin, Haitian modern, ballet, Irish step dance, and others. Participating dancers will debut new works that they create together The festival includes performances and workshops by Chu Ling Dance Academy, Hyde Square Task Force, Jean Appolon Expressions, O'Shea Chaplin Academy of Irish Dance, Tony Williams Dance Center, OrigiNation, and Urbanity Dance.

Wizarding Weekend July 28 & 29, 11:00am – 4:00pm

Potions, Quidditch practice, and much more awaits you! Join us for a Wizarding Weekend, as we celebrate our favorite wizard's birthday. Come dressed in your robes and bring your wand! Don't have a wand? Worry not, you can make one! Your house needs your support, so join in and help them win the House Cup! Muggles and Wizards alike welcome!