As an independent, 501(c)(3) non-profit institution, Boston Children's Museum relies on our generous donors to help make ends meet. For more than 100 years, we have been a resource for families and children in Greater Boston and your continued support ensures that we continue this tradition for 21st century children. Below you can find information commonly requested by donors. If you have any additional questions, please contact our Development Office at SupportBCM@BostonChildrensMuseum.org.
Donor Privacy Policy
Boston Children's Museum respects your privacy as a donor. We protect your personal contact information and adhere to all legislative requirements with respect to protecting privacy.

We do not rent, sell, trade or otherwise share our donor mailing lists.

The information you provide will be used to deliver services and keep you informed and up to date on the activities of Boston Children's Museum, including programs, services, special events, funding needs, opportunities to give or volunteer, or other periodic contacts.

If at any time you wish to be removed from any of these contacts, please contact us by phone at 617-426-6500 x221 or email us and we will gladly accommodate your request.


Charity Navigator Rating
View Boston Children's Museum's ratings on Charity Navigator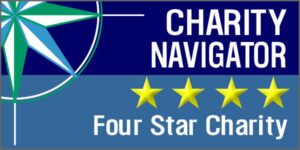 Gifts of Appreciated Stock
An Outright Gift of Appreciated Stock enables the donor to obtain substantial tax benefits. First, donors receive an income tax deduction equal to the full fair market value of the stock on the date of the gift. In addition, no capital gains tax is due when the Museum sells the stock, so the full value of the gift supports the Museum's work.
Appreciated stock is also an excellent asset to use for funding a gift plan that provides income for life. Because Boston Children's Museum will benefit in the future from the principal of the gift, capital gains tax is avoided when appreciated stock donated into the plan is sold to reinvest for higher income.
When transferring stock please call the Development Department (617) 426-6500 x201 to let them know your broker will be transferring stock, the kind of stock and how much, and where you want the proceeds to go (e.g., the Annual Fund, to satisfy a pledge, etc.) Then, give your broker these wiring instructions:
DTC #0226, State Street Global Advisors
Free delivery for benefit of Boston Children's Museum into account #AB2 033898 THE CHLDRNS MUSEUM