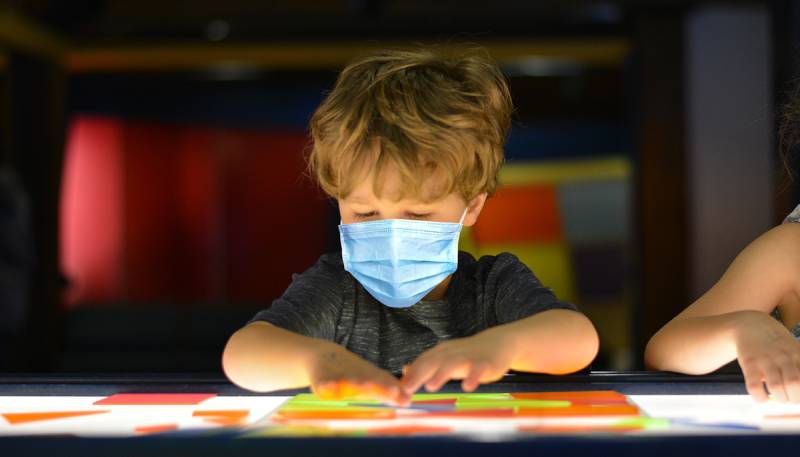 Online Purchase Required
Online tickets/reservations for both non-members and members are now required. The Museum is re-opening with reduced capacity and is adhering to State and City guidelines to ensure you have a safe and enjoyable visit.
For the safety of our visitors and staff, and consistent with CDC guidance, Boston Children's Museum will continue to require wearing of masks that cover both the nose and mouth for all visitors ages 2 and over regardless of vaccination status until further notice. Masks will be required for both inside and outside while on Museum property.
Hours of Operation
The Museum is open Wednesday through Sunday with two time slots for visits: 9:00am - 12:00pm and 1:30pm - 4:30pm. When purchasing your ticket, or making a member reservation, you will be asked to select a date and time slot for your visit.
Please note that PlaySpace will require a separate, free reservation in addition to your admission reservation.
If you have previously purchased online tickets, wish to redeem gift passes or wish to pay in cash, please call 617-426-6500 option 4 or e-mail 
Orders@BostonChildrensMuseum.org
.