The collections objects included in this Website can only be viewed online. Select a collection below to learn more and view a slide show.
Boston Children's Museum is one of the few children's museums in the world that maintains a collection. The Museum's collection began in 1912 with a donation of rocks and minerals, and we have been a collecting institution since our founding in 1913. Among the earliest collections items received, were rare and beautiful objects from the Philippines, Japanese miniatures, artifacts from the Passamaquoddy Indians, and a preserved and mounted baby elephant. Today, our collections number approximately 50,000, including ethnographic artifacts and natural history specimens. 

Every object in the Museum's collection has a story. Objects can tell us a lot about the people who once owned or used them and can teach us things that we can't learn from books, television or computers. Natural history specimens can teach us about size, form, color, and function of things in the natural world. Historical objects teach us about important events and people, or everyday life in the past. Learning through objects can help you use your imagination, exercise your curiosity, inspire you to ask questions, and give you new insights into your world. Here at the Museum, we believe that real objects and direct experiences can make learning fun.
Boston Children's Museum has been teaching with objects for 100 years. We continue to use them regularly in exhibits and in public programs. Throughout the Museum you can see collections objects in exhibit spaces such as Arthur & Friends, Science Playground, and the Japanese House. Also look for collections in the exhibit windows throughout the museum!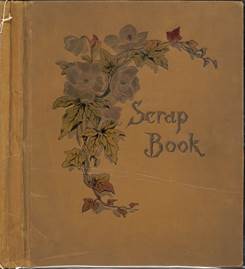 Scrapbooks from the American History Collection