The Museum's learning resources support parents, afterschool educators, classroom teachers, and childcare providers. Resources include online learning activities, kits, teaching guides, a Museum blog, podcast, and ways to play that support school readiness, early learning, literacy, and STEAM.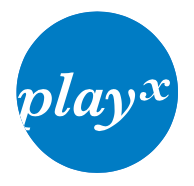 Play is the work of children. Critical to healthy development and stimulating children's natural curiosity and creativity, play nurtures confidence, emotional wellbeing, and cognitive development.
A podcast for adults, about families, kids, and our world. Big & Little explores relevant topics ranging from play, learning, creativity, resilience, and health through interviews with people from varied professions and who have different perspectives and experiences. Hosted by Boston Children's Museum President and CEO Carole Charnow.
Beyond the Chalkboard offers hundreds of activities to teach in your afterschool. It is the work of a host of staff from Boston Children's Museum, with additional contributions from educators from a number of organizations, as well as invaluable input from teachers in afterschools across Boston and Massachusetts.
The Museum regularly hosts speaker forums that feature experts on issues affecting children and families. Lunch & Learn forums have addressed topics such as bullying, obesity, how children learn and, race, and the moral development of children. Forums are held at the Museum and are open to the public.
400+ Fun Family Activities