Japanese House Gallery Exhibit:
"Victory Bouquets"
ビクトリーブーケ、感謝と友情と賞賛を贈ります。
"If you have a flower bouquet, who would you want to give it to, to show gratitude, friendship, and to celebrate?"
The Art Thinking Project team in Tohoku, Japan invites you to the new art exhibition Victory Bouquets. Inspired by the floral arrangements awarded to the Tokyo Olympics and Paralynpics medalists, this exhibit highlights stories of joy, victory, and growth expressed from the perspective of young Japanese artists, celebrating both ordinary and extraordinary moments that form our lives and world. The exhibit displays artwork created by the students and their teacher Minatsu Ariga of the "Art Thinking" project team at Tohoku University of Art & Design in Japan.
In this gallery exhibition, located next to the Museum's Japanese House exhibit, an authentic 100-year-old house from Kyoto, Japan, the artworks share the ideas of today's multifaceted youth culture of Japan and demonstrate each individual's thoughts and narratives. "Being an old house, the Japanese House exhibit often highlights the traditional side of the culture and customs. This project brings the contemporary and authentic narratives of today's Japanese youth, and we are very grateful for their story-sharing through the artwork," said Akemi Chayama, the Museum's Japan Program Manager.
Art Thinking (芸術思考) is a concept research work that aims to make use of arts in daily life practice, as well as in non-art learning in Japan. The project leader, Ms. Ariga, and her team of students at Tohoku University of Art & Design demonstrate this concept through developing their art and community exhibits. Tohoku in Japan is the region that experienced the disasters of earthquake, tsunami, and nuclear meltdown on March 11, 2011. This collaborative project started in 2012 with the goal of creating a space for community building and healing, both local and international, and has become the annual art gallery show and program at Boston Children's Museum.
The Victory Bequests exhibit is the eighth and final of this annual international friendship collaboration. Boston Children's Museum expresses our gratitude to our friends in Tohoku, celebrate their achievements, and invite everyone to visit and experience this special exhibit!
Originally planned to open in March 2020 but canceled at the last minute due to the pandemic, this gallery show finally receives a chance to see the light of day, thanks to Ms. Minatsu Ariga, our visiting artist from Japan this summer, as well as our community volunteers Yoko and Akiko for their installation help!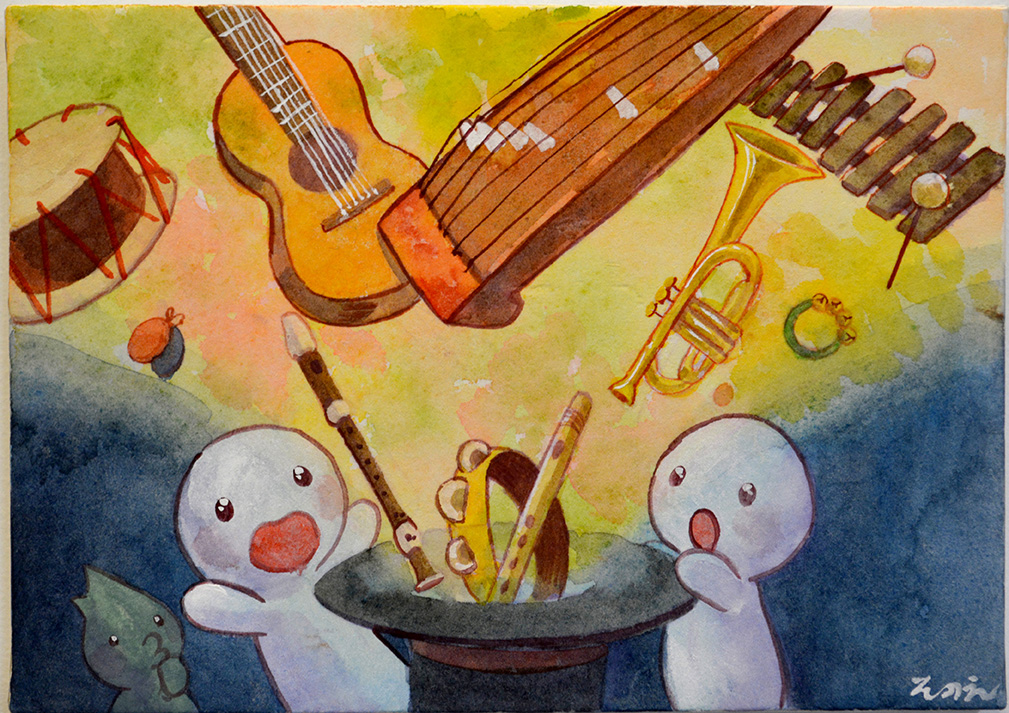 Discover beautiful creations in the Connect Connect Puzzle Japanese House Gallery exhibit. See if you can find all the Kyukon hidden in some of the pieces!