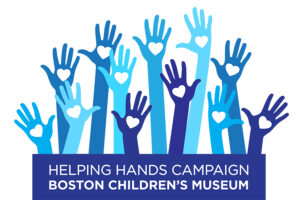 Mister Rogers said, "When I was a boy and I would see scary things in the news, my mother would say to me, "Look for the helpers. You will always find people who are helping." As an independent, 501(c)(3) nonprofit institution, Boston Children's Museum relies on its generous donors ensure the sustainability of its high-quality children's programming. The Museum offers a variety of ways to support the Museum and its mission of engaging children and families in joyful discovery experiences. With many helping hands, we will continue to instill an appreciation of our world, develop foundational skills, and spark a lifelong love of learning for many years to come.
While our staff continues to provide unique and playful experiences for families at the Museum and at home through many digital platforms, we depend heavily on the generosity of our community to sustain us. We have been proud to continue to serve families across the Commonwealth, the country and the world despite the challenges of the COVID-pandemic.
If you are able, please donate to our Helping Hands Campaign today. Boston Children's Museum has supported children and their families for more than one hundred years, and now more than ever, your support of our important work means so much. Thank you!