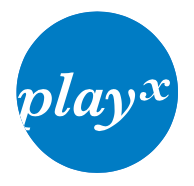 Research shows that there is real power in play. Through play, children develop the social, emotional, cognitive, and physical skills they need to thrive both now and into their futures. 
Play is both fun and a vital way that children learn about themselves and the world around them. It's the very best way for them to think creatively and take healthy risks as they develop their own interests, capabilities, and lifelong learning skills. From exploring new things to overcoming fears and obstacles to making new friends, play matters in children's lives. Play builds the skills, emotional wellbeing, and resilience that children need to succeed in even the most challenging situations.
Children benefit from playing alone, with other children, and with the adults in their lives. Playing together builds strong, healthy relationships. It allows adults to relax and see their children as the smart, capable young people they are—especially when children lead the play! 
At Boston Children's Museum, we are experts in creating opportunities for children (and their adults) to use the power of play to build curiosity, skills, and confidence. To us—and to children—there is purpose in play. But it's not play and learning. It's play for learning. Play for social connection. Play for health. Play for wellbeing. Play for success. And play for joy.
Play and Learning
Laura Schultz, Associate Professor of Cognitive Science at MIT, discusses the important relationship between play and learning and how play impacts cognitive development in children.
Prescription for Play
Dr. Ken Ginsburg, Pediatrician and Child Development Researcher, Children's Hospital Philadelphia, & Marilyn Benoit, Chief Clinical Officer at Devereux Behavioral Health discuss the importance self-directed play for the healthy development of children.
Play in Early Childhood: The Role of Play in Any Setting
Learn more about how play can foster children's resilience to hardship, and how the complex interactions involved when children play help build their brains.
InBrief: The Science of Early Childhood Development
This video addresses basic concepts of early childhood development, which help illustrate why child development—particularly from birth to five years—is a foundation for a prosperous and sustainable society. 
Find out how the Museum prioritizes exploration and play as two fundamental processes for learning.