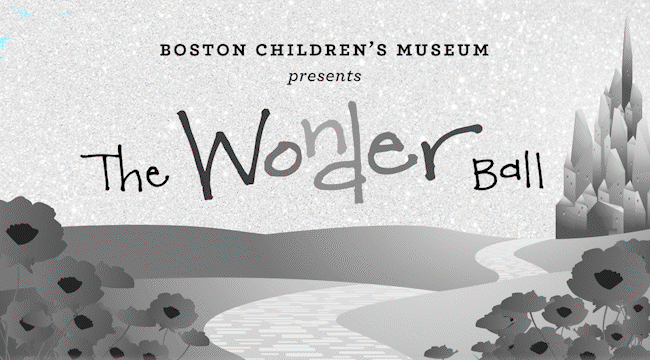 Saturday, April 30, 2022
Join us in-person for The Wonder Ball, our signature fundraising event celebrating the "wonders" of the Museum! Together we will raise over $600,000 to benefit the Museum's crucial access programs, ensuring that children at home, in the Museum, and across the globe continue to grow their love of learning. Your support helps us bring joyful and playful learning opportunities to all families.
Ticket & Sponsorship Info
Buy Your Tickets & Sponsorship

SAFETY

Boston Children's Museum is committed to the safety and wellbeing of our community. In preparation for the Wonder Ball, we are expecting that all guests and event staff will be required to present proof of COVID-19 vaccination or approved exemptions prior to entering the building. Depending on the circumstances at the time of the event, some guests may be asked to provide a negative COVID test taken within 24 hours of the event. Guests may also be asked to wear masks while not actively eating or drinking.
Please be assured that we are following CDC guidelines closely, as well as best practices for events like this. We intend to make necessary and appropriate adjustments as needed.
For more information about how Boston Children's Museum keeps our children and families safe every day, please visit us
here
.

THE WONDER BALL COMMITTEE 2022

Gala Chairs
Niti Sharma & Aunoy Banerjee
Jasmine Chang & Evren Sungur
Deborah & Joseph Robbins
Event Committee
Elizabeth Ascher & Michael Yogman
Amy Auerbach & Leo Swift
Carole Charnow & Clive Grainger
Melanie & Jason Chiverton
Winifred P. Gray
Emily Anne & Jeffrey Jacobstein
Lisa & Michael Kaplan
Ashley & Wesley Karger
Melissa & Paul Karger
Lianne & Alexander Leventhal
Lisa Miao & Richard Carona
Caroline Rando
Marcy & Walid Samaha
Emily Schur
Deborah J. Sinay & Charlie Kravetz
Jessica & Sam Slater
Sunny Yando & John P. Mordes
Marillyn Zacharis
Xi Zhao & Peter Viola
*As of December 1, 2021

ABOUT BOSTON CHILDREN'S MUSEUM

Boston Children's Museum (BCM) was founded in 1913 by teachers interested in innovative learning opportunities. BCM has become one of the most influential children's museums in the world. We are an internationally recognized leader in creating exhibits that engage children in joyful discovery experiences, developing foundational skills that instill a lifelong love of learning. Each year the Museum welcomes more than 500,000 visitors.

The Museum's exhibits and programs emphasize hands-on engagement and learning through experience, employing play as a tool to spark the inherent creativity, curiosity, and imagination of children. Designed for children and families, Museum exhibits, programs, and activities focus on science, literacy, culture, environmental awareness, health & fitness, and the arts. The Museum is also one of the few children's museums in the world to maintain a collection. The Museum's collections of Americana, Natural History, Global Culture, Native American, Dolls and Dollhouses, and Japanese artifacts encompass more than 50,000 items.