Boston Children's Museum supports children and their educators wherever they are learning—be it in the Museum, in school, or in community-based programs. Through the design of curriculum, professional development, in-person learning experiences, and strategic partnerships with schools and educational organizations, our educators work to develop resources that exemplify the hands-on, exploratory, and playful approaches to learning Boston Children's Museum is known for. 
Check out the projects and experiences below to learn about how you and the children you work with can become involved. To stay up-to-date on our latest offerings, sign up for our Boston Children's Museum Educator Newsletter. 
Take a virtual tour of an authentic 1800s house from Kyoto, Japan! This site contains lots of resources for learners of Japanese history, art, architecture, culture, and more.
Bring outside-the-classroom learning to life with interactive, hands-on experiences your students will remember. 
Access hundreds of free activities to teach in your afterschool that include science, literacy, art, health, culture, and more!
Our school readiness resources are designed to help parents, caregivers, classroom teachers, and daycare providers give every child the best opportunity to learn and grow. 
Learn how to integrate empathy and engineering in your classroom to give young children opportunities to be empathic innovators and problem solvers. 
Support early learning with tested resources that positively affect children's development and build the capacity of the adults in their lives to help their children thrive.
Experience the Museum's spirit of discovery and exploration virtually by accessing hundreds of videos covering science, art, engineering, stories, music, and more while at home.
Access free teaching guides to support your students with fun, playful learning.
Boston Children's Museum offers a variety of educator workshops, often related to specific Museum initiatives or grants.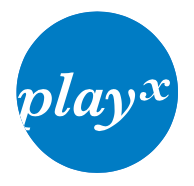 Play is the work of children. Critical to healthy development and stimulating children's natural curiosity and creativity, play nurtures confidence, emotional wellbeing, and cognitive development.